My Review of the UltrApsire Impulse Hydration Waist Belt is now live at  on www.kinetic-revolution.com: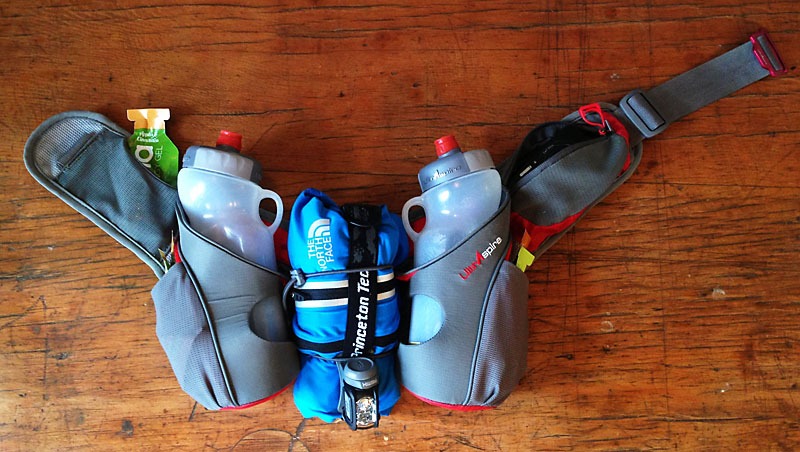 With spring already here and summer just around the corner, it's time to dust off your hydration pack and prepare to sweat. The trouble is that carrying water has to be my least favorite thing about hot weather and long runs. I usually stick with belt-based bottle systems, as backpacks make me even sweatier (imagine Chewbacca in a sauna) and hand-held bottles only hold enough liquid for shorter runs.
Sadly, finding the right fit on most waist belt hydration packs seems like a Goldilocks scenario: wear it too high and you feel like you're in a corset; too low and you'll get a wedgie; too loose and it sloshes around like a drunk after last call; too tight, and…well, you get the point. The end result is that I spend a good portion of my run trying to reach that "just right" moment, which is damnably elusive.
Enter the UltrAspire Impulse Hydration Waist Belt, which retails for $66 (£50). Click on over to my review at www.kinetic-revolution.com to see if the Impulse was just right…